June 27th: The local gas station
I don't need much gas for my car here, mostly because I rarely have to drive anywhere. Other than driving to Wasilla for a big grocery trip, I just walk into town for anything I need.
But yesterday morning I got hungry for some donuts, so I thought I'd drive up to the local gas station and get some, like I used to do in Kentucky. But when I got to our gas station, all I found were gas pumps! No people, no donuts, just gas.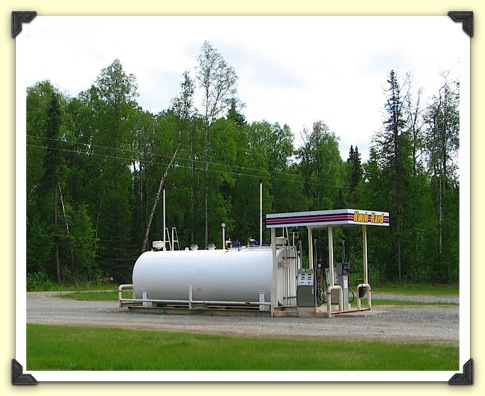 It's a totally automatic station, with a big fuel tank, pumps, and a payment machine that only takes credit cards.